Microscopic Endodontics
Endodontics refers to treating the tooth pulp and surrounding tissues of the teeth. With advancement in dentistry and treatment procedures, innovative changes have been introduced in various departments of dental care. Conventional endodontic treatment procedures involved restorative methods to save an infected or damaged tooth structure by investigating the condition through X-rays. The procedure includes removing the infected pulp and restoring the shape, size and function of the tooth structure for a life time. But due to certain reasons, some of these restorative procedures may fail causing severe pain and discomfort of the treated teeth. This is when modern endodontic treatment made a change through a more detailed treatment approach that enables a microscopic loom of the situation and helps an irreversibly damaged nerve and tooth pulp to be preserved and returned to normal. Microsopic endodontics treatment enables the dentist to view a 3 dimensional enlarged image of the root canal and complete removal of the infected pulp before sealing the canal.
Teeth have one to three roots that are thin as a hair and each root have a root canal containing the pulp. During a root canal treatment, all the infected root canal and pulp has to be removed completely before sealing the gap. In some cases this cannot be accomplished as one or more root canal and pulp may remain in the area without being identified. This imperfection is now overcome by using an operating microscope that provides extreme magnification of the tooth pulp. This has been a revolutionary change in endodontics treatment and enables the endodontist to identify and remove minute structures and problematic areas in the pulp region. Through microscopic endodontics, the treatment assures complete removal of infected area with excellent long-term results.

Bluetooth dental clinic aims at providing the best possible long-term solution for the teeth and to reach this goal, our team of endodontist specialists follows the latest techniques of root canal treatments. Incorporating dental microscope enables to obtain a higher definition and better lighting with significantly more details. We have a team of highly qualified and trained endodontist in microscopic endodontics procedures for successful treatments.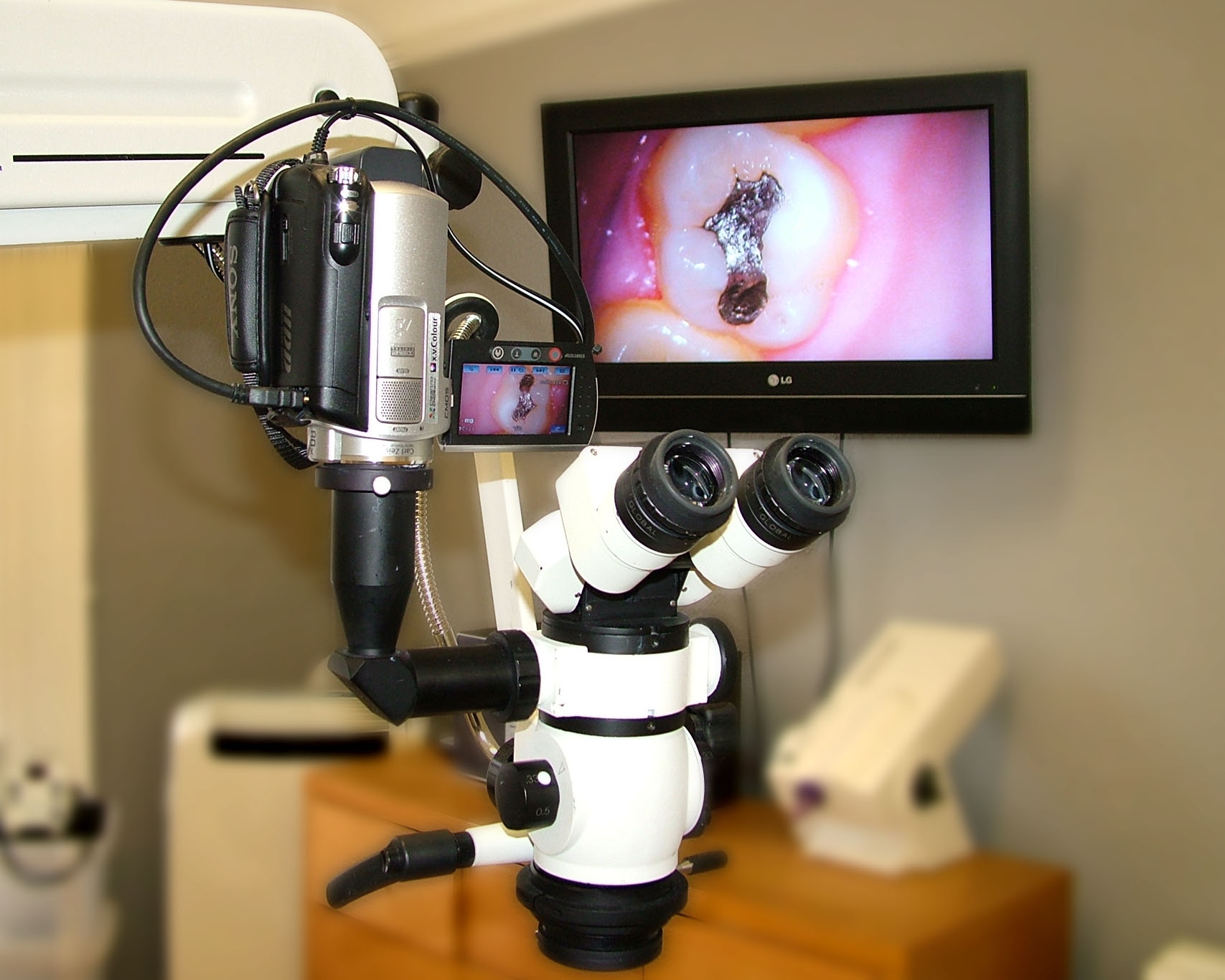 Advanatges of the microscopic endodontic treatment
3-dimensional view of the interior of the root
Allows to view the internal cracks in a tooth
Enables the visualization of accessory canals, calcified canals, interior walls and deep into the roots canals
Complete clean up of the pulp
Greatly increase the success rate of every procedure
Improved prognosis and treatment outcomes
High magnification and direct LED lighting
Allows ideal placement of medications for repair and root fills
Greater Patient Comfort
Infection Control
Minimized pain
Faster healing and recovery
Bluetooth dental clinic provide complete endodontics dental care to our patients with minimal pain, faster healing with a very high rate of success results. We follow advanced diagnostic approach and uses full range of appliances to rectify any mild or severe endodontic problems. To discuss our endodontic condition and to know more about the treatment plans and for any queries, book an appointment now.